The Russian-Ukraine saga is not the first Cardi B would be lending her voice to. However, this time, she feels the need to limit her voice fearing she "Might Get Killed"
Cardi B doesn't agree that world leaders should be centered around invasions, war, or sanctions. The 29-year-old rapper made this known according to her Tuesday tweet. 
Also, she clarified that she's neither at the Russia nor NATO's side.
"I actually want to say a lot of things, but I'm just gonna mind my business because sometimes I feel like I have such a big platform that if I don't say the right things, I might get killed," Cardi B started expressing herself on the video she shared on Twitter. 
"I'm really not on NATO's side," she continued. "I'm really not [on] Russia's side. I am actually in the citizens' side, because at the end of the day, the world is having a crisis right now."
Speaking Her Truth
The video of Cardi B making her view known concerning the crisis Russia-Ukraine surfaced after a social media user ask her opinion about the situation.
"Wish these world leaders stop tripping about power and really think about whose really getting affected (citizens) besides the whole world is in a crisis," Cardi replied. "War, sanctions, invasions should be the last thing these leaders should worry about."
On Tuesday, the White House called the Russian action in Ukraine an "invasion" noting that the United States of America's "severe and quick" sanctions awaits the country according to Fox News.
The Russian invasion of eastern Ukraine was after President Vladimir Putin of Russia announced he would acknowledge the independence of two separatist regions the source said. 
During the 2022 election, Cardi B took to her social media platform to campaign for John Biden. She said she was tired of getting upset each time she hears Donald Trump's speech.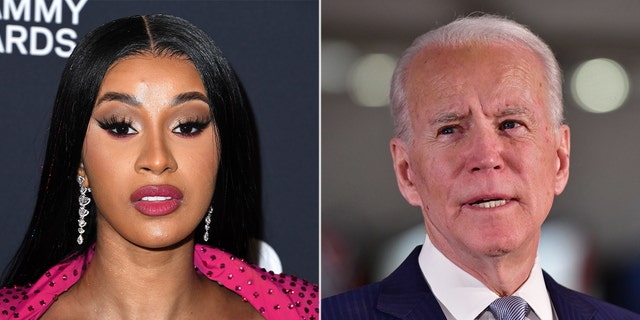 "I'm tired of this bulls–t. I'm tired of getting upset every single time I see this man talk. It's like, are you f–king serious?" Cardi B said.
"Your little one vote, your little one vote could change [things]. You could make a change, I could make a change." She stated. "You don't gotta be special, you don't gotta be rich, you don't gotta be famous, you don't gotta be beautiful." the superstar continued, "You just gotta be you with your one vote … so let's all go vote tomorrow, b—h."
We love Cardi B and the fear that she "Might Get Killed" is a legit one when dealing in politics.
Stay tuned for more Hip Hop news.