Snootie Wild, aged 36-year-old, is confirmed dead following the gunshot injury he sustained to the neck. The tragedy was confirmed by a post on Snootie's Instagram verified official page. The post reads, "Gone in body, but your NAME & LEGACY will live forever!" " #TeamYayo4Life ."
In the early hours of Friday night, a man was reportedly found shot in the neck on the South Side of Houston according to an ABC13 report. Initially, authorities said they had heard gunshots in the early hours of Friday, around 2 a.m. On getting to the scene, a man was found in the ditch already shot in the neck. The incident happened along England Street and the victim was taken to a nearby hospital in a critical state. 
Snootie Wild Shot Dead
The news of the incident went viral but at that time, Snootie was still alive. Hence, his family took to his verified official Facebook page and posted that the rapper was not dead, but struggling for his life. The post informed Snootie's fans that they will get updates on the matter through Snootie's official social media platform.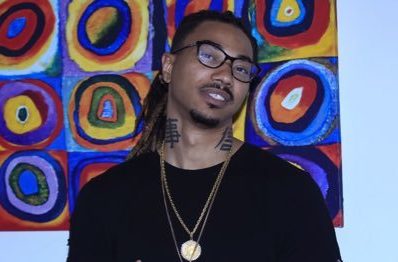 The post reads, "Snootie is not DEAD! But, he is fighting for his life. Out of respect for the family, please refrain from sharing anything that is not communicated through his official accounts. Thank you." Unfortunately, he would be later pronounced dead at the hospital.
 A video of the shooting was captured by one of the neighbors according to ABC 13 report. The authorities are reviewing the video presently. 
It's Getting Out of Control
Snootie's death comes about three months to the death of Young Dolph, his fellow Memphis rapper. Young Dolph was also shot dead when he walked into a restaurant. 
Lt. R. Wilkens of Houston Police Department said, "It looks like he (Snootie) backed in there (the ditch) accidentally. Then the other vehicle pulled up, and folks got out of the car. They were talking for a little bit, and then all of a sudden, gunfire went off. Only one shot, actually."
The release of his singles "Yayo" and "Made Me" brought Snootie to the limelight in 2014. 
Hip hop rappers like Boosie BadAzz, Float, and so on are taking to their social media to express their condolences and pay tribute to Snootie. 
Stay tuned for more Hip Hop news!