Fulton County District Attorney Fani T. Willis seems to het her sights set on the gangster rappers in the Atlanta area. While being interviewed by Atlanta's channel 2 news, A reporter asked her about two high profile racketeering cases; eluding to the cases of rappers Young Thug and Gunna. Just this past May, both artist were arrested and denied bond on gang related racketeering charges. The reporter then asked Willis if there were going to be more arrests to which Willis replied, "over the next sixty days, you'll see two more!" Does this mean two more rappers will be hit with the RICO?
One thing we know is a lot of rappers nowadays are affiliated with street gangs. However, the issue with this is the Fulton County district attorney has vowed to crack down on street gangs.  Whoever these two artist may be, they should be very concerned after seeing the YSL indictment go down like it did. It seems when DA Willis goes after people, she is relentless. There were over 28 people indicted along with Young Thug and Gunna.
Two More Rappers Hit With The Rico Act
All 28 people named in the indictment were charged with conspiracy to violate the state Racketeer Influenced and Corrupt Organizations Act, or RICO, which is closely modeled on the federal law that has most famously been used against organized crime members. In 2014, Ms. Willis helped lead a controversial racketeering prosecution in which Atlanta public-school teachers were accused of cheating on standardized tests. She has also raised the possibility that Mr. Trump and some of his allies may have violated state RICO law in their alleged efforts to subvert the results of the 2020 presidential election.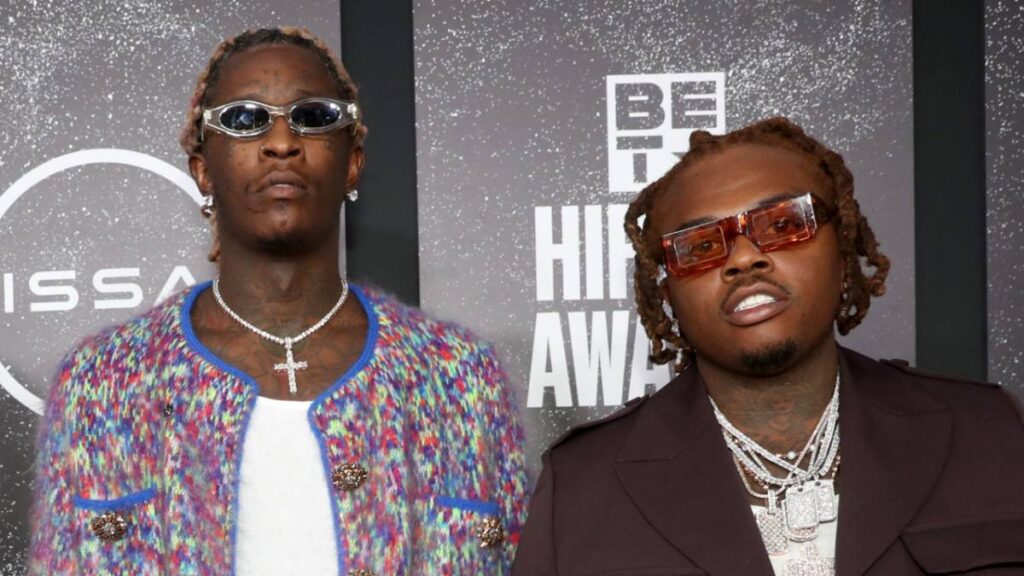 We don't know who the two artist Fani Willis has in her target, but if the case against Young Thug and Gunna is any indication, it won't be a easy dealing with those RICO charges.