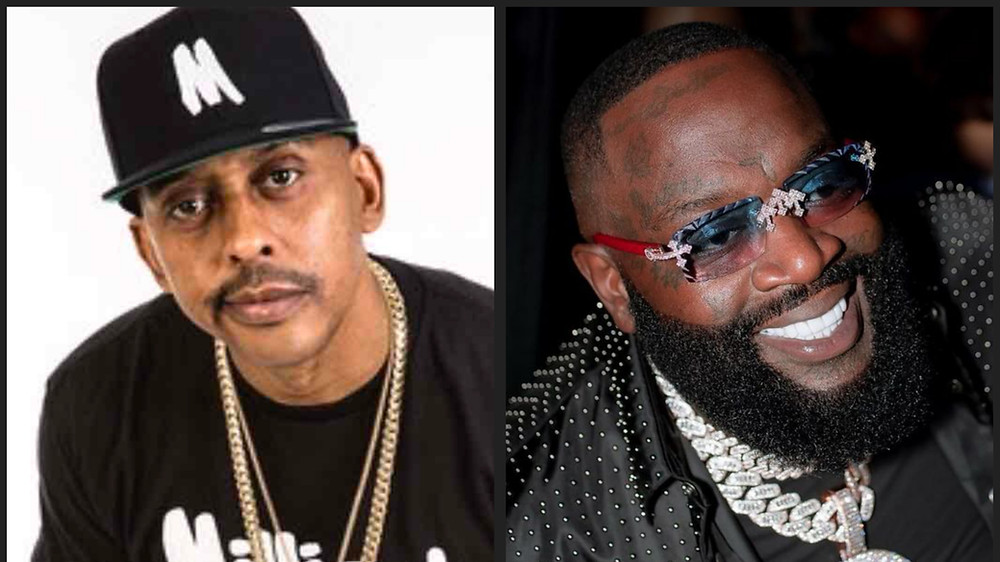 Were not sure if this feud started with Rick Ross calling Gillie The Kid a fraud under one of Mack Maine's IG post; or it started with Gillie talking about being stupid for buying a cow However, one thing that is for certain; is this beef is starting to heat up. Were usually not fans of grown men going back on the internet, unless they can make it as entertaining as Gillie The Kid. The rapper has an obvious knack for comedy. On a recent episode of his popular Million Dollaz Worth of Game podcast, Gillie wasted no time getting at Ross.
"These old n-ggs, they don't hear the roar of the crowd no more, and they still think the world gon' come back so they be on Instagram and they be on social media doing dumb shit," Gillie said to cap off his pod's most recent episode with producer Southside. "'I just bought a cow' and all this dumb. … You know I was gonna bake you n-gga, I seen you in them comments n-gga, you knew I was gonna bake your goofy ass."
He continued, "Fuck wrong with you? Don't ever comment on nothing about me n-gga, when you used to be a C.O. n-gga. When you used to lock n-ggas like Wallo in the cell n-gga. This ain't got nothing to do with you player. … 'I just bought a cow,' why the fuck would you buy a cow, n-gga? … Fuck these old n-ggas. They mad at me cause I tell 'em fuck 'em, all you n-ggas pussy, you ain't gonna do nothing. He ain't said it, I said it."
Rick Ross Responds
Ross didn't take long to respond to Gillie's comments. He uploaded a video of his own.
"Fellas, fellas… let me give you the real game," he said in a video as he posted barefoot in a robe. "When I spend more money on my cow than you do on your wife and kids every month, you should take notes."
This is where things get quite comical. After Ross' response, Gillie took to IG and posted a 3 minute video going in on the Ross.
"Listen, man I'm only gonna tell you this one time Ross," Gillie said. "You better stop fucking playing with me man, you hear me? And mind your business man, because you went on the Instagram page commenting about me calling me out my name for no motherfucking reason at all and this how this motherfucker started. So I'm gonna tell you again, man. Leave me the fuck alone man."
"Ain't you the n-gga that, 'I put molly all in her drink, she ain't even know it?' God damn Ricky Raper," he said. "Stop talking about money man, cause money don't un-lame a lame. There's a lot of sucker-ass n-ggas out here with money and you on the list. Matter of fact, you the captain of the suckers with money association of America, and we ain't impressed."
See the video below.
Let's hope cooler heads will eventually prevail; however, this is nothing short of hilarious.