I know by now you're probably tired of this story, as is probably the rest of the world. But it's not everyday an A list celebrity get slapped by another A lister on live television; at the Oscar Awards. As much as we probably want this story to go away, I can sadly tell you, it probably isn't going to happen anytime soon. Furthermore, someone filming from the audience films as Jada Pinkett laughs hysterically, but what is she laughing at?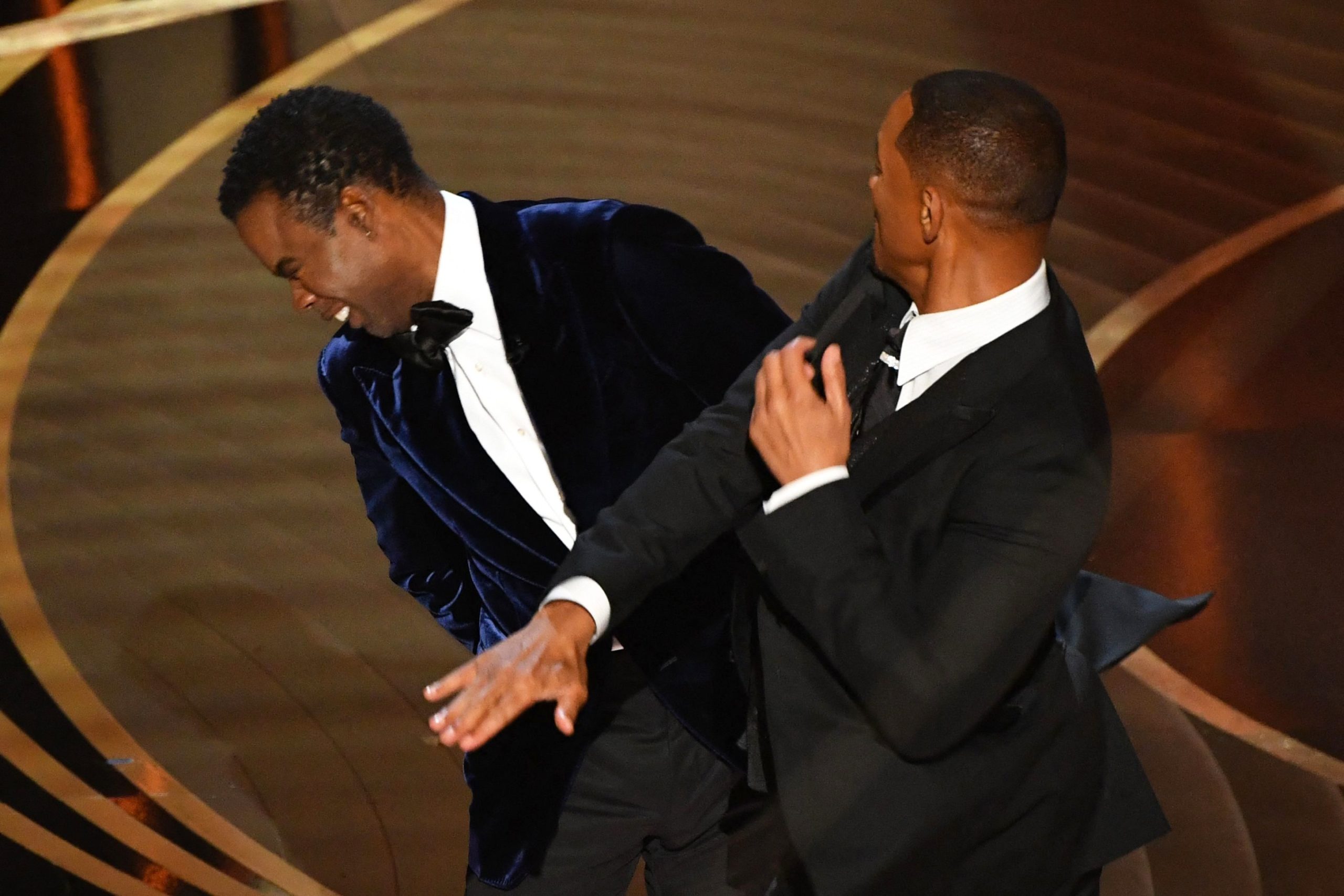 Facts Vs Theories
After the video of the slap heard around the world made its way around the internet, many different facts and theories soon followed. One theory was Chris Rock had apologized to Will Smith and all was well. Diddy had went online to make this claim, only to later retract it. One fact one Will Smith issued an apology via Instagram. This was proven to be true because it's still on Will's official Instagram page. 
Another theory was that Will Smith was asked to leave the academy awards show but refused. Well unless Will has some authority over the LAPD who has since confirmed they were never asked to remove Will from the ceremony, this theory also looks to be false. However, what is a fact is that Jada Pinkett laughed out loud after her husband Will Smith assaulted Chris Rock. We know this is a fact because there is another angle of the altercation floating around the internet. 
Jada Pinkett Laughs Hysterically
Why is Will disrespectful action was funny to her? #SlapChrisRock #istandwithchris pic.twitter.com/uaR4qsuaLG

— (@LoboLangWorld) March 31, 2022
She seemed to laugh at the assurance Rock gave immediately after being slapped by Smith. "Will Smith just slapped the sh*t out of me," he said. The entire crowd laughed assuming the bit was staged i guess; but wouldn't Jada had known this wasn't in the script? A lot of the commentary from social media users suggest Jada must wear the pants in the relationship. Seems like Will is always getting the short end of the stick.