Sometimes it's kinda hard to take the guy serious, but one must admit that Jake Paul is rather entertaining. In his latest move, the undefeated boxer/businessman has offered Kanye West and Pete Davidson $30 Million plus pay per view upside to settle their differences in the boxing ring. The boxer took to his Instagram stories to make the "official offer" to West and Davidson. He claims a fight would prevent any further potential damage to the children involved.
The fight would entail six rounds of fighting for Paul's MVP promotions company. I do not know about Pete Davidson, but if Jake Paul hasn't heard, Kanye is rumored to be worth Billions. I don't think Jake Paul with a $30 Million offer is going to be much of an incentive to get him into a boxing ring. I doubt he would potentially get beat up by the guy who sends selfies to him while in bed with his ex.
Jake Paul's $30 Million Dollar Offer !!! Really Jake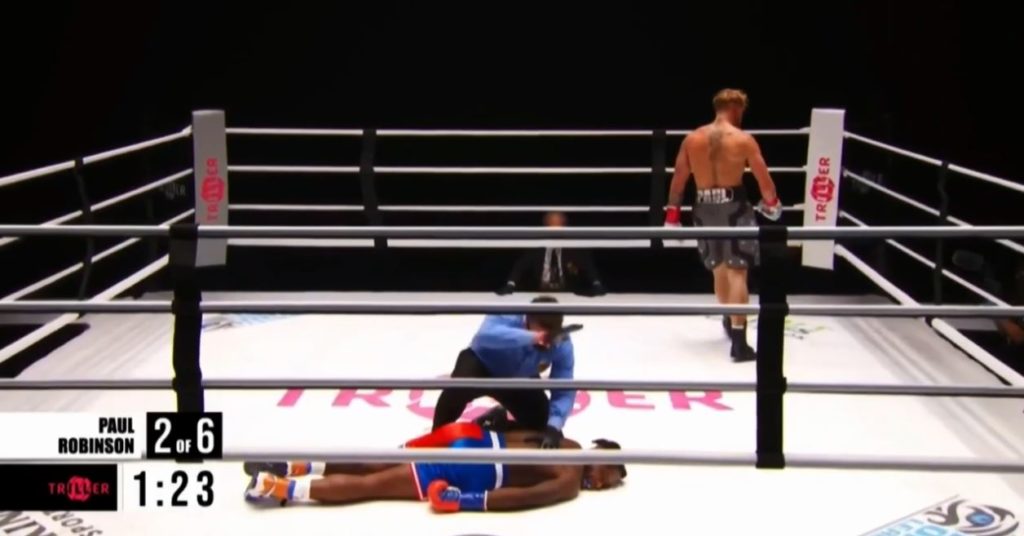 Jake Paul has built quite the profile for brutally knocking out all of his opponents thus far. He is quite arrogant when it comes to talking about his accomplishments in the sport. His brother, Logan Paul, had the ultimate opportunity. He was matched against arguably the best boxer of all time, Floyd Mayweather. However, Jake has yet to fight anyone who is even considered a legit boxer. He has knocked out an ex NBA player in Nate Robinson, two retired UFC fighters in Tyron Woodley and Ben Askren, and YouTuber AnEnsonGib.
Jake Paul insists that he has done something no boxer in the history of the sport has done. If he means get extremely high paydays for overhyped exhibition matches, he's right. One thing we can say about Jake: he knocks these guys out in very exciting fashion.
Do you think Kanye or Pete will entertain Jake Paul and his $30 million offer. I highly doubt it, but it should interesting to see nonetheless.