On Thursday the 10th of March, James Harden, the Brooklyn nets and Philadelphia 76ers "dropped it like it's hot" at the Wells Fargo Center in Philly. The game ended with a loss for James Harden's 76ers at 129 – 100. And, it was a terrible 3-17 shooting performance from the basketball star.
The game was star-studded as James's buddies Meek Mill, Travis Scott, and Lil Baby were there to watch him play good ball. But it seems that James Harden and partying have become inseparable over the months. You would expect that the Basketball star would be sober after the massive loss but to our surprise, he couldn't be bothered?
Is Too Much Partying Making James Harden Soft?
Right after the game, the 76ers player was seen with Travis Scott, La Flame, and Lil Baby screaming Happy Birthday at a friend's party as if their lives depended on it. A clip shared on Twitter showed the baller balling and enjoying himself. Meanwhile, all the teams he plays for have a history of losing!
The comments under the tweet said it all! Could partying be the reason why Harden has been playing weak games? That's a rhetorical question! A Twitter user had this to say;
"Lose by 30 to the team you abandoned, have one of the worst games of your career, then go out partying afterward. Beyond soft."
But, we are not saying don't party with your friends but come on! Let the energy and effort at the game match the energy at all the parties you grace. Is that too much to ask? Another added.
"This is why he'll never win anything. No one's saying he gotta be in the gym 24/7, but after a 30 point loss, you would think he would say, "Hey guys, maybe today isn't the best day to hang out." You know he gonna eat a ton too. Kobe turning over in his grave".
James and Travis – Toxic Couple?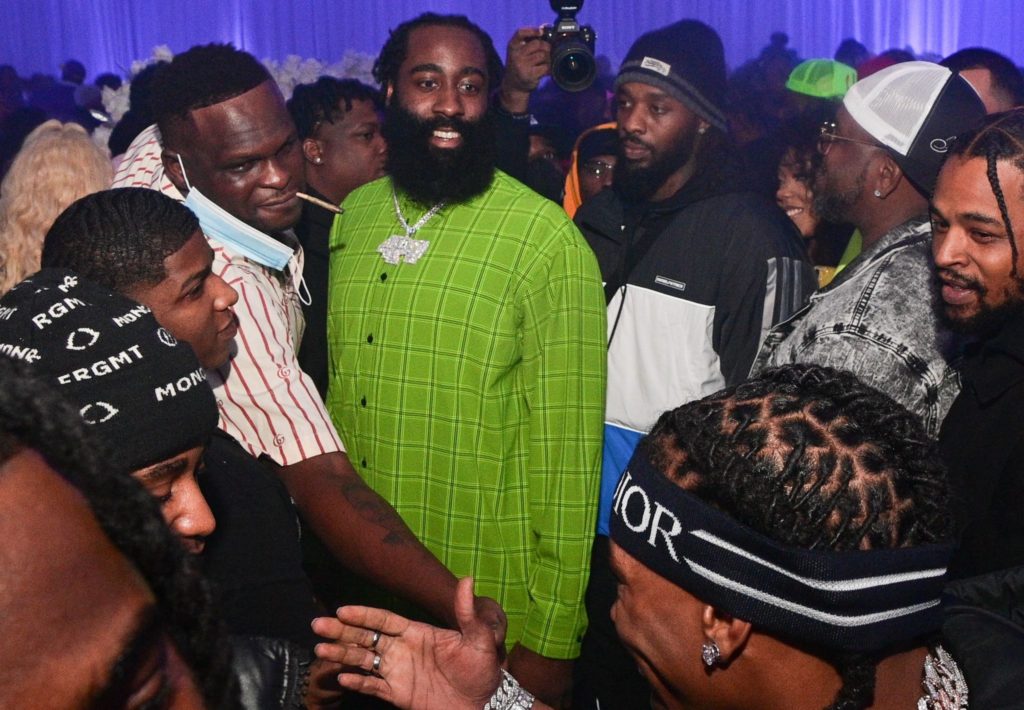 But Twitter has said it all. James and Travis's relationship go way back, in 2019. "Over these last few years, we've grown a friendship, a friendship that's grown pretty tight", he told Billboard. We give each other confidence. We talk about how we can be better in our own class. It's really grown to be a real brotherhood and a friendship. It's pretty dope."
Still, he couldn't give Harden confidence on the court in this last game that's for sure. His next match comes up on the 13th of March. We can't wait to see what he'll bring to the table this time.